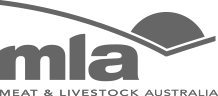 Prep time 1Hr, 30Min
Cook time 20Min
Technique Roast
Meat Lamb
Cut Leg
Serves 3
Ingredients
500g Lamb leg
400g Butternut Squash, pureed
100g Spinach, pureed
50g Red onion
2 tbls Dill
2 tbls Italian parsley
1 Tomato
FOR GARNISHING
100g Broccoli stick, broiled
Rocket and flowers, appropriate amount
Method
ROASTING THE LAMB LEG
De-bone the leg of lamb and portion into 150 to 160 grams each.
Season with salt and pepper.
Heat up a non-stock pan and roast the lamb all sides evenly.
Lastly add in unsalted butter with rosemary, thyme and garlic and butter basted the steak.
Set aside with aluminum foil, wrapped up and allow it to rest for 5 to 10 minutes before slicing it up.
BUTTERNUT PUREE
Remove the skin and de-seed the butternut.
Cut them into chunks, place it in a pot with water and bring to boil and simmer down.
Once cooked, puree them with Vitamix blender, gradually add in olive oil and butter while blending it. Season to taste.
SPINACH PUREE
Blanch the spinach and Italian parsley in salted water for 10 seconds and plunge them into the ice water bath to cool down and retain the color. Blend with Vitamix blender till fine. Season to taste.
ASSEMBLING
Tagliata the lamb and lay them on the side of the plate, garnish with the purees, micro cresses, edible flower, dill, radishes & arugula. Drizzle with extra virgin olive oil and maldon sea salt.