ABOUT Australian Lamb
Aussie Lamb is enjoyed in more than 100 countries all over the world. Why? Because Lamb from Australia has the 'all-natural advantage' and is available in a wide array of product lines and cuts. It's pasture-raised, grassfed, and free of artificial additives as well as hormone growth promotants - a pure product of its pure environment.
Australia is one of the world's largest exporters of Lamb. Australian Lamb is an all-natural product, and our lambs are naturally raised on lush green pastures. Aussie Lamb is raised on world's finest ingredients: clean air, fresh water and green grass.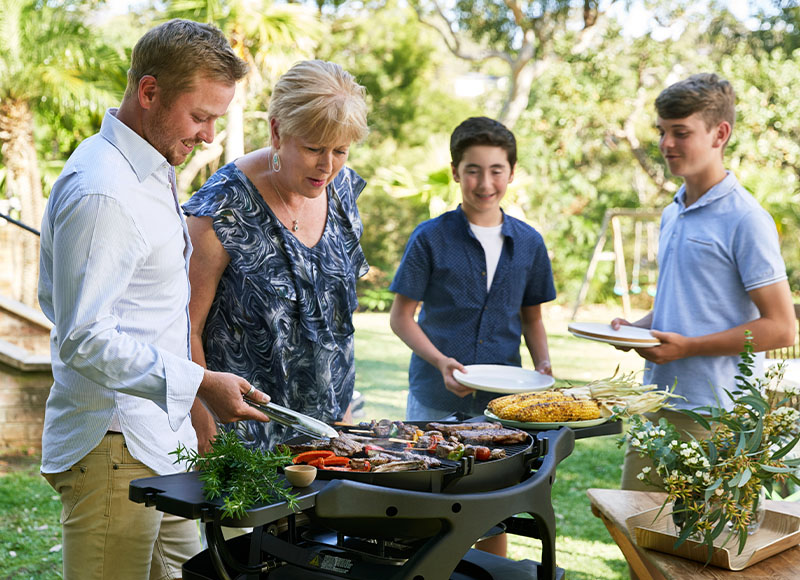 COOKING AUSTRALIAN LAMB
Aussie Lamb wide array of product lines and cuts is suited to different cooking techniques and recipes.
For instance, chops and t-bones are ace on the grill, while legs and shanks are best with a slow braise. Here are some tips to keep in mind when cooking Australian Lamb:
Bring your meat up to room temperature before cooking to prevent it from drying out.
Grass-fed meat requires less cooking time - about 30% less is a good rule of thumb.
Allow steaks, chops and roasts to rest 5-10 minutes before cutting - it keeps them nice and juicy.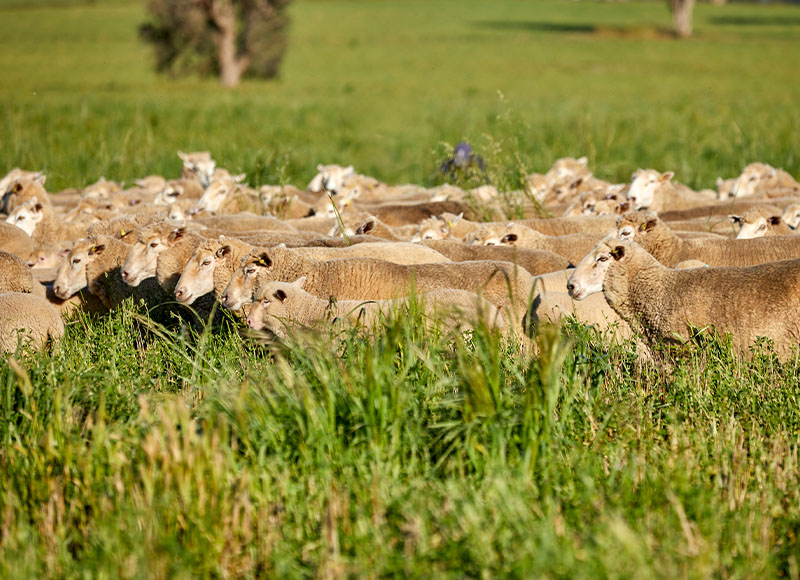 LAMB BY THE NUMBERS
In Australia, sheep are produced in a wide range of climates - from the arid and semi-arid parts of the inland region, to the high rainfall areas of New South Wales, Victoria, South Australia and Tasmania. The southwest corner of Western Australia is also an important lamb-producing region.
The size of the Australian sheep flock fluctuates in response to varying seasonal conditions, movements in wool prices and the relative profitability of other enterprises. In 1970, the sheep flock peaked at 180 million head. Today, sheep numbers are estimated at around 74.5 million.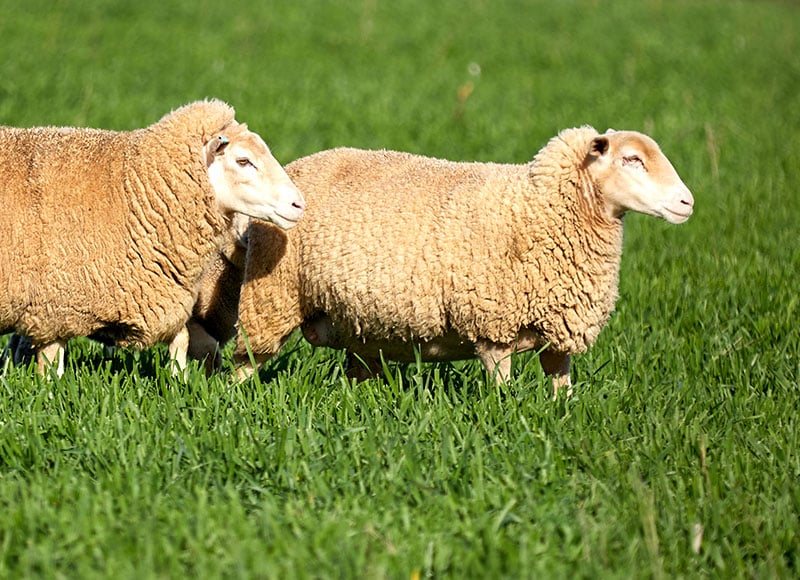 NAMES FOR AUSTRALIAN SHEEP MEAT
WHAT'S IN A NAME?
Lamb and mutton are terms used to describe the meat of sheep at different ages.
Lamb is classified as an animal that has no permanent incisor teeth – generally around 12 months of age.
Prime Lamb is a term used in Australia to generally refer to lambs that are raised for meat.
Spring lamb is the term given to the seasonal peak in supply, following the traditional breeding cycle: lambs are born in the previous winter and sold in the following spring at approximately 12 months of age.
Mutton is classified as a sheep that has at least one permanent incisor tooth - generally mutton is over 12 months of age and considered an adult sheep.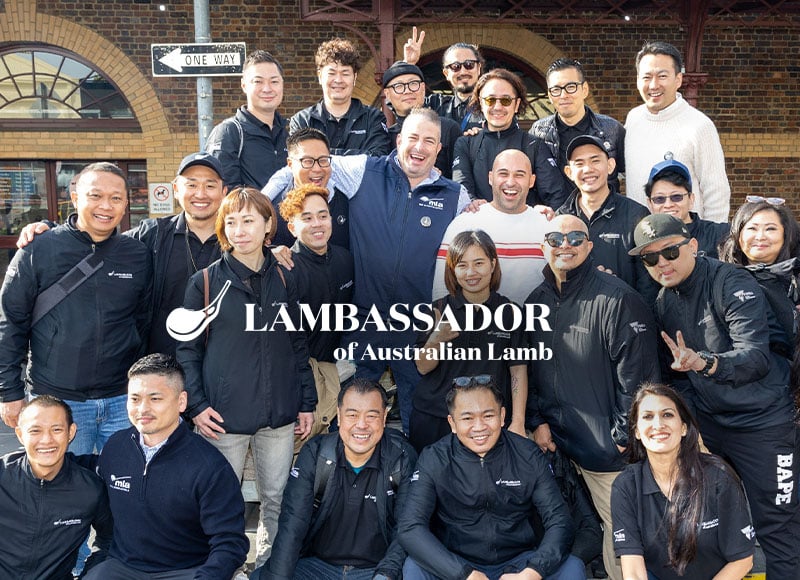 AUSSIE LAMBASSADOR
The Lambassador initiative is a global project that identifies influential food professionals who are passionate about cooking with Australian Lamb. The selected chefs partner with Meat & Livestock Australia on a voluntary basis and work together to raise awareness of Australian Lamb around the world.
Find out more about our Lambassadors and follow them on their journeys to bring the amazing flavours of high-quality, nutritious Australian Lamb onto the tables and into the hearts of enthusiastic diners.
READY TO GET COOKING?
All-natural Australian lamb fits right in the applications and cuisines that today's diners are looking for. All the details you need are right here. So get clicking. Then get cooking!
See More Recipes Breast
Ribs can be prepared from the breast or the belly and consist of several muscles with a portion of the rib bones that can be trimmed if required.
Recipes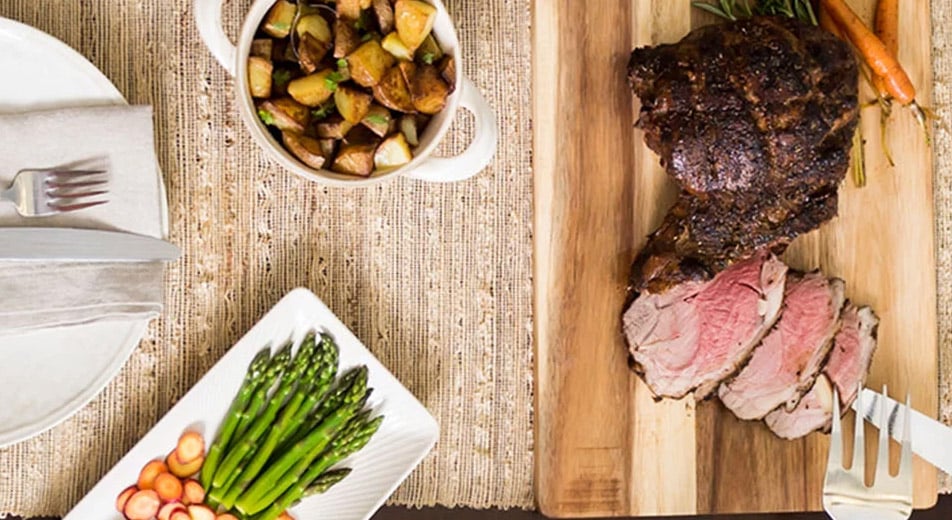 PRODUCT GUIDE
Whether you're firing up the grill with a skirt steak marinated with exotic spices or going straight up with a skillet and a sirloin, you'll be happy you brought healthy, flavorful, and sustainable Australian grassfed beef to the party.
Download Here